ELITE DIGITALIST
MOMENTUM PROOF
For Digital Entrepreneurs Looking To Get More Work Done with Less Effort
A Quick and Modern way to organize Your Digital Life
Without putting your phone away, morning routines, meditation, and cold showers - And Best of All Never Having To wait till you build Momentum. All While effortlessly making progress.
What is Momentum-Proof?
Momentum-Proof is a modern approach to maximizing productivity, without self-discipline, motivation or over-scheduling your calendar.We achieve this by creating a Digital System which improves your productivity in an effortless way.And as a result...this makes your life more efficient and you get to enjoy more time with less stress.
Digital Productivity is a Superpower
Before I created Momentum-Proof - I was struggling with organization for years.I was trying to keep focused, plan my weeks, and stay on track, but no luck.I built myself a stressful life without any signs of progress.Which led me to research and experiment and eventually turning the entire personal development model upside down.After several years of trial-and-error, testing everything and figuring things out the hard way - with the guidance of the top books, courses and mentors. I've finally reached to a point where I said enough stress, it's time to get results. What if instead of relying on personal performance, I start using technology as a tool.Now, you have the opportunity to duplicate the entire Momentum-Proof system.
Here's how it works
| Old Productivity | Modern Productivity |
| --- | --- |
| Slowly Building Momentum | Momentum-Proof |
| Energy Hacks | Task Management |
| Time Management Hacks | Attention Management |
| No Social Media | Smart Curation |
And I Did It By Using A Completely Digital Productivity Model That I'm About To Share With You
- We don't focus on hustling.
- We don't focus on working 24/7.
- We don't focus on strict-schedules.
- We don't do long working hours.
- We don't get in uncomfortable situations.
We ENJOY true peace of mind while still achieving maximum productivity.
In fact, we rarely (if ever) have an overwhelming day.
Instead we become Momentum-Proof
Like I said, This is something completely different and it has the power to change your life in less than a month.... and I know that's true..Because it's a combination of both cutting edge productivity methods and timeless principles that stood the test of time.
The Momentum-Proof model allowed me to get rid of all the situations that I was stuck…
- Trying to push past 12 hours working in the wrong direction
- Struggling with overwhelm trying to keep up with all my responsibilities
- Living in a constantly distracted state not knowing where to look
The Momentum-Proof Way Freed Me From All That and It Allowed Me To Know how to get the right things done, So I Can keep constantly growing and enjoying success.
"Productivity is being able to do things that you were never able to do before." – Franz Kafka.
So with that in mind…Here's what my days usually looked like before (and If you're a entrepreneur or freelancer, then I'm sure you can relate)
...I call this the "Momentum Chaser":
Step 1 - You decide you want to become a digital entrepreneur with lots of excitement and joyStep 2 - You get in courses, read books, listen to podcasts to learnStep 3 - Your new knowledge keeps you up all night, absorbing trying to build momentumStep 4 - You start hustling, doing morning routines, learning personal developmentStep 5 - You begin to get tired and overworkedStep 6 - You can't focus on your tasks because you have new incoming information you can't keep up withStep 7 - You can't control your day because there's always interruptionsStep 8 - You're regretting the decision and think you're not made for this
If you do what everybody is doing you will get the results everybody is getting
This process not only sucked, but kept me stuck for 2 years - forcing me to start doubting myself. To be honest….. I almost gave up on this whole idea. I mean, I could be having more free time spending with my friends than taking courses and reading books…...But instead of giving up and turning to victimhood.I wanted to try something. Something that - if it worked. It would change everything. But it did take me sometime to "figure out" and finally master it. To the point where I could train ANY solopreneur or freelancer to become momentum-proof in less than 30 days.
Wanna Know What The Main Difference Is With Digital Productivity And That "Old Way" Of Doing Things?
Most Personal Productivity and Self Development courses teach you one thing: How to improve yourself.This includes:- How to increase your energy
- How to manage your time, how to have a better memory
- How to read faster
- How to focus by limiting distractions
- How to build habits
- How to build momentumThose things are not "negative" on their own. In fact, I started doing them and my life did get better. But I always hit a wall. There was something missing.And here's the missing piece. What do all these improvements have in common? They all make you better, but never take into account the environment you're in.See, the world has changed. And the rate of change is only increasing.Digital Evolution is here and it's changed the way we think, communicate with each other, learn courses, read books, and our daily habits.
But instead of teaching you how to ignore the digital world, and to turn off notifications, I will show you another paradigm.Modern productivity focuses on improving systems that function regardless of your state.It's outsourcing your memory to productivity apps that care of the mundane so that you free your mind to do what you really want to do.That is being creative, making decisions, and working on exciting projects.
the problem with momentum
Most people think being productive means maintaining a constant forward-moving momentum. The problem with momentum is that it fluctuates. It's based on feelings not intellect, which means you are under its mercy.
Why we think we "need" momentum?
Imagine you're playing a new version of the game Monopoly. This version needs at least 15 hours of playing time for it to be over. You can't play it all in one day, you have to play for 3 hours every day until the game is over and a winner is proclaimed.Every time the 3 hours are up, you take note of your progress, put back all the pieces into the box, then reorganize everything the way it was the next day.How long do you think you'll keep playing before one of the players loses interest and stops playing?How much momentum would you need to keep going?This is what your brain does each time you're working on a project. Every single day, you relook at your notes, files, minutes of meetings and piece together your progress, starting over from scratch. That's why if you're not "feeling it", you can't get yourself to do that massive effort over and over again. The project dies out.
Here's how you become Momentum-Proof
To become momentum-proof, you need to understand digital productivity- Email Management
- Time Management
- Task Management
- Knowledge Management
- Project ManagementOnce you work on these 5 systems, you will get a clear project overview, a knowledge hub, and a life console.Let me expand below.
---
01.
Project Overview
Learn how to break up your projects into smaller independent steps, then lay out and schedule all of them so you can focus on execution.No more sifting through your notes, piecing together what stage of the project you're in.Whenever you need a reminder, you can take a quick look at your Project Overview and know exactly how far along you've progressed.
---
02.
Knowledge Hub
How many blog posts and podcasts have you consumed last month?How many kick-ass tips did you see on Instagram or Twitter in the past week alone?Stop trying to remember everything. Learn how to capture valuable information from blogs, social media or interesting conversations then store it neatly in your Knowledge Hub. And when you need it, find it instantly, wherever you are.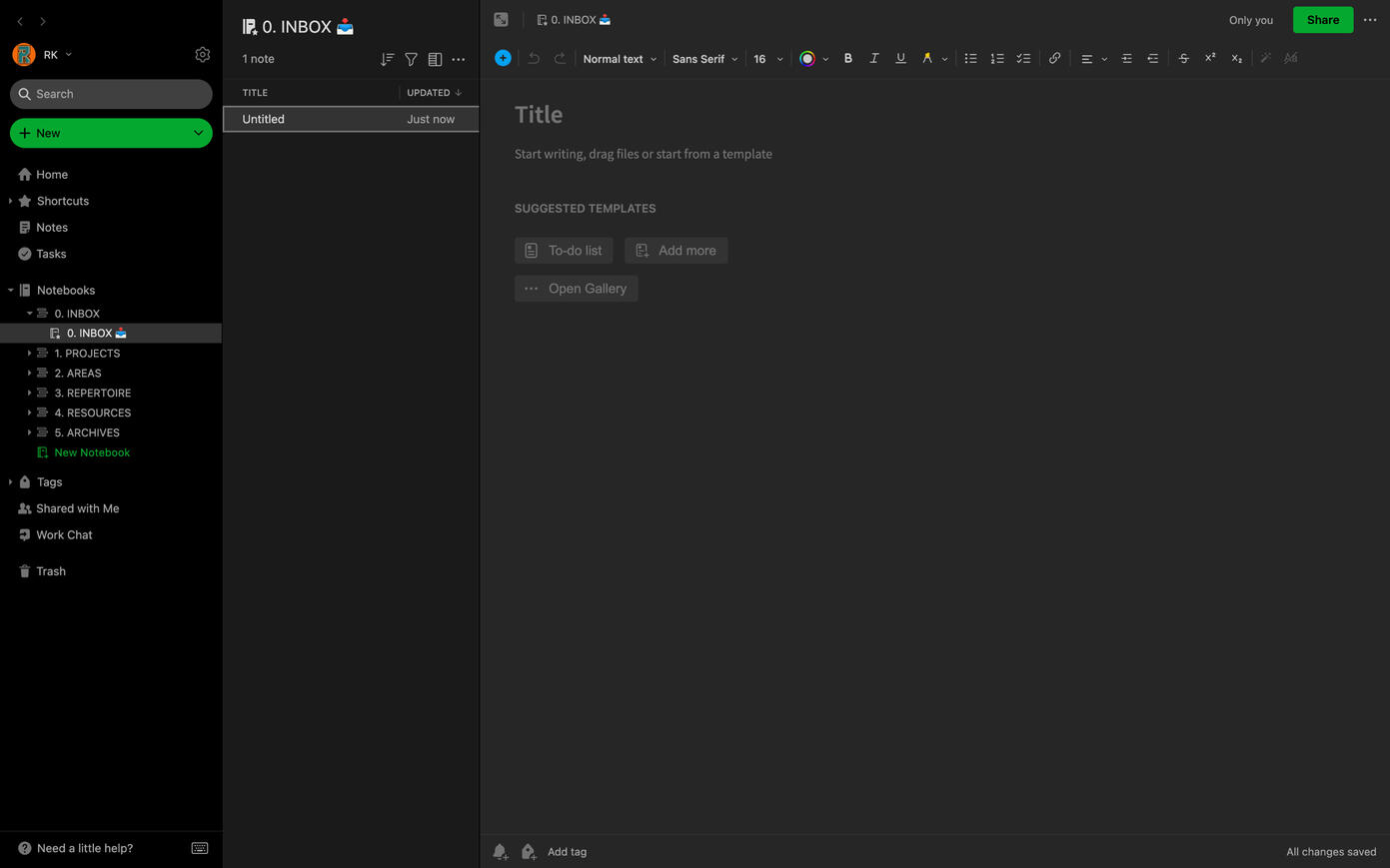 ---
03.
Life Console
Instead of starting projects because "they seem like a great idea" then dumping them midway through, set your life goals then take on projects that fulfill them.Use Your Life Console to monitor your progress regularly and make the necessary course corrections so you can stay on track to achieving your dreams.
---
Elite digitalist
The Digital Way
Imagine having a digital system that organizes your files so you can access that very important blog you read 6 months ago. That allows you to have an empty and up-to-date inbox that you look forward to login to. That sends you a reminder to cash that cheque on your way back from the gym.A system that fits in your phone and does anything you need it to do so you can be more productive.
Your own pocket-sized personal assistant.How productive would you be?You'd complete all your daily tasks and nothing would fall through the cracks.
You'd finally start accomplishing your projects on time and still have enough hours in your day to work on your personal growth and enjoy the lifestyle that you deserve.This is exactly what this course is for.Learn how to leverage technology to automate your tasks, digitally store your information, and gain clarity over your projects so you can easily achieve your goals.
---
Elite digitalist
Become Momentum Proof
$97
With digital productivity, you can build on your previous efforts and simplify things for your future self, by leveraging digital apps.It allows you to "save" your progress when working on projects, just like you save a video game.You no longer need momentum because you can pick up a project exactly where you left off, with a few clicks.This is exactly what you'll learn in this program.
Email Inbox Zero

Task Management

Knowledge Management

Project Planning
---
© Elite Digitalist Inc. All rights reserved.